PROJECTS FROM PRIOR WORKSHOPS
Photos from the October 2022 workshop with Sandy Corbin
We learned how to make four different types of borders that when assembled together could be a pillow, wall hanging, tote bag or... It was great being challenged to experiment with different techniques. The "bring your own fabric" supply list resulted in some stunning variants on the in-process and finished product! (click on any picture for a full view)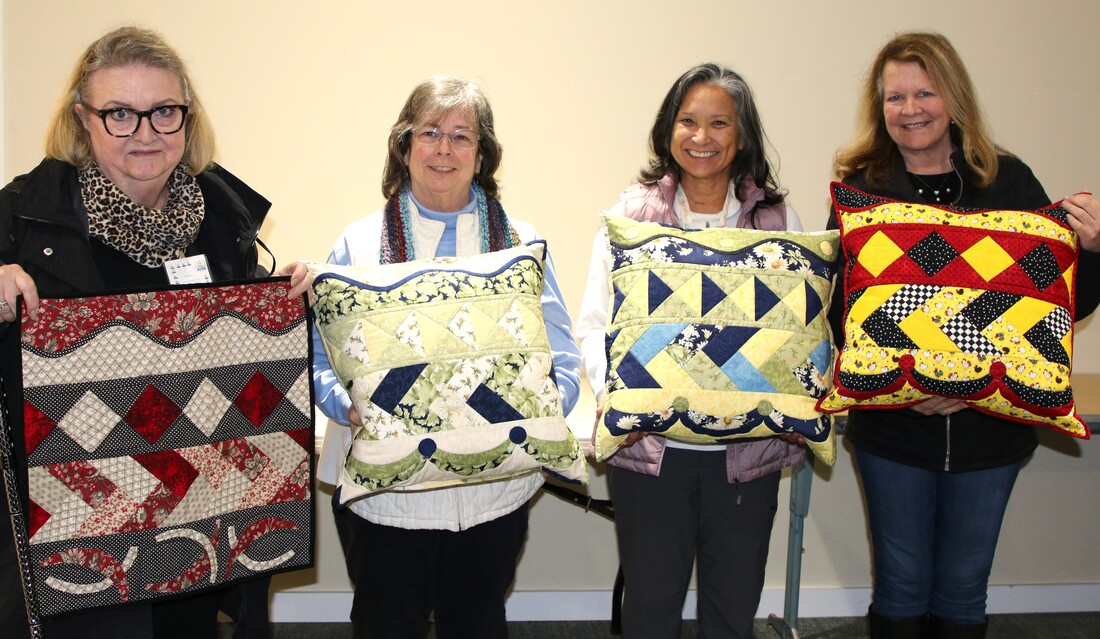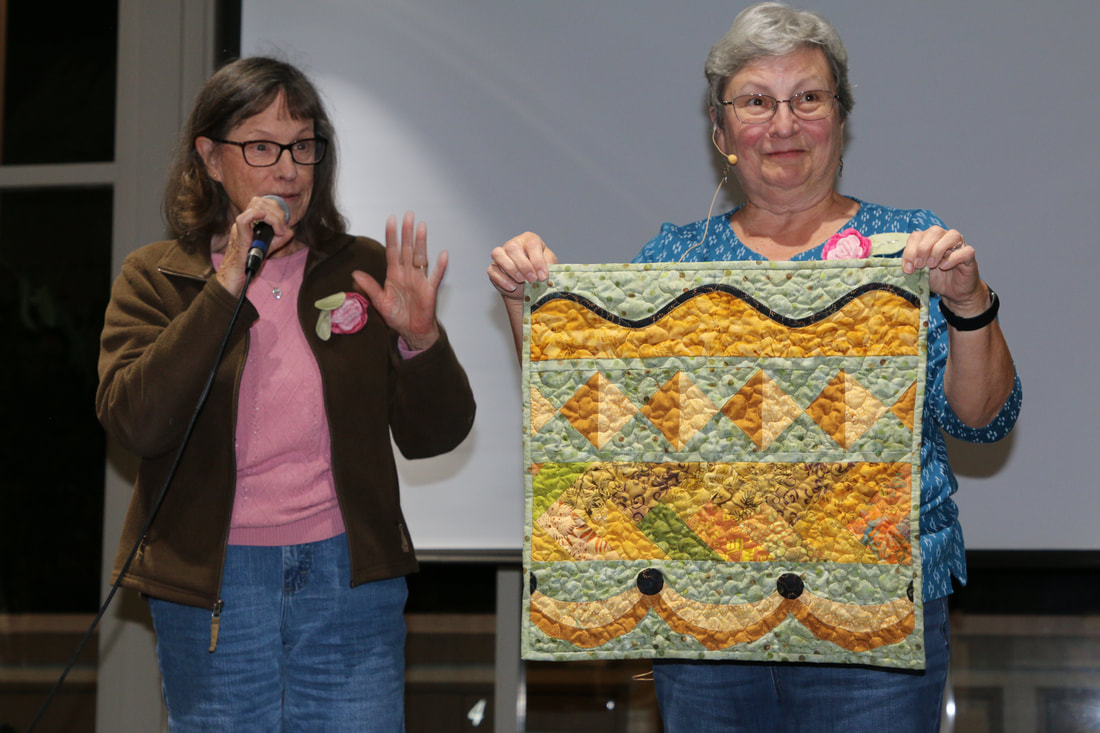 Photos from the September 2022 workshop with Lauretta Crites
We learned how to color our quilts with colored pencils which are more precise than crayons, easier to control and blend than inks and paints. Colors are "set" with the application of "magic elixir" (e.g., Delta brands Textile Medium).
Photos from the April 2022 workshop with Grace Errea

We learned about color values and
how to turn a photograph into a collage quilt pattern.
---
Projects from the May 2021 workshop with Lyric Kinard
---
Projects from the April 2021 workshop with Latifah Saafir
---
Projects from the March 2021 workshop with Ann Shaw