Welcome to our auction site! Scroll down to see photos and descriptions of the items up for bid this month (October 2022).

The auction will be held "live" at the end of our monthly guild meeting. Participants on Zoom can bid, too by entering your bids in the chat.

​If you are unable to attend in person or on Zoom, contact Mary Shadbourne (

comfortquilts@southbayquiltersguild.org

) with the highest amount you are willing to bid and she will have someone bid on your behalf.
Auction #1 -
Vintage Blocks
33 squares




9 inches square




All hand sewn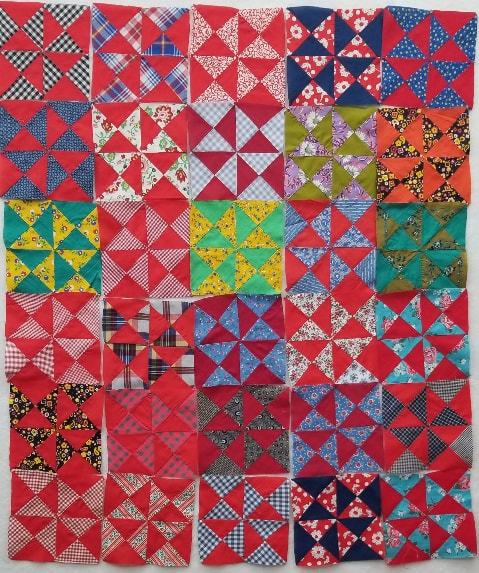 ---
Auction #2 -
Uniquely Framed Thimble Collection
Two round thimble display cases
9 inches diameter
Combined holds 24 thimbles
Print: Antique Treadle Machine framed on point
-- 12.5 inches square
-- 17.5 inches diagonal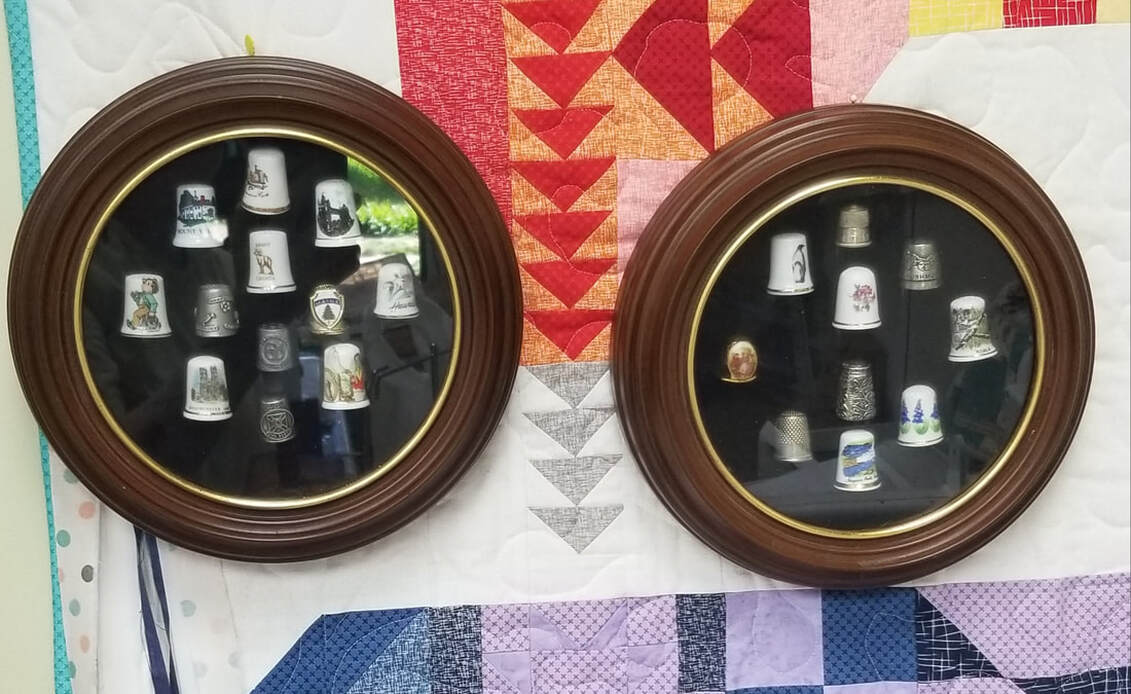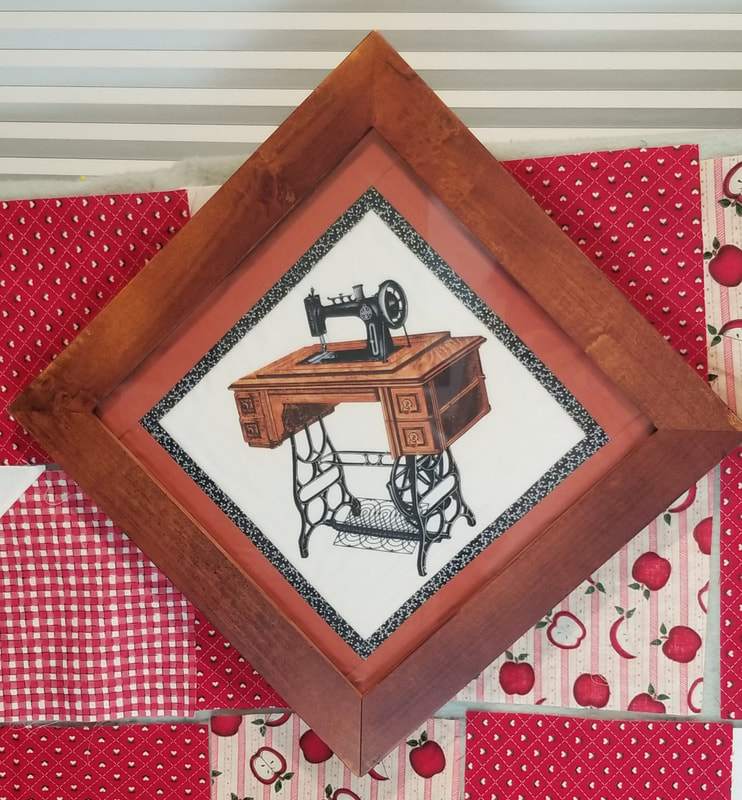 ​Auction #3 -
Rag Time Fleece Blanket Kit
63 precut and pre-fringed pieces and easy sew instructions
Finishes app, 51" x 65
Cost $29.99 at JoAnn Fabrics in 2004​
---
Auction #4 -
Delectable Mountain Quilt Unfinished Object (UFO)
Instruction book is by Nancy Brenan Daniel

Includes several patterns
The fabric - blues collection

Could have a Christmas theme look

Could probably make any size quilt shown in the book

Grid marks on yellow cutting mat background indicate scale
---
Auction #5 -
Birds and Fruit Panels and Fabric
Three panels 35" x 43"
Over 15 yards of feature fabric
Panel center details shown below on right
The fabric

Foreground indicates 1 inch scale
Over 15 yards
Wild Wings LLC by Rosemary Millette
---
Auction #6 -
Husqvarna Viking Model 1 Embroidery Machine +
Many, many extras
Cards/alphabets, lots of stitches
Compare similar machine at: ebay.com/itm/274644667334 (advertised for $849.99)
NOTE: This is a Model 1, not Designer 1
Includes binder 1: Owner's Handbook
Includes binder 2: Viking Embroidery Library #1
See this video to watch the machine being described and used