Aprons
Description: Aprons with various prints. All aprons are reversible and have adjustable ties. Some have matching potholders.
Size: Approx. 30" long

​Microwave Bowl Cozies
2 sizes: soup bowl and pasta bowl
Description: Microwave bowl cozy. Various prints. Keeps bowl insulated from hands when heating up soup or leftovers, or even from a cold bowl of ice cream. Reversible and washable.
Available in 2 sizes: soup bowl (9") and pasta bowl (12"). Some are sold as sets of 2.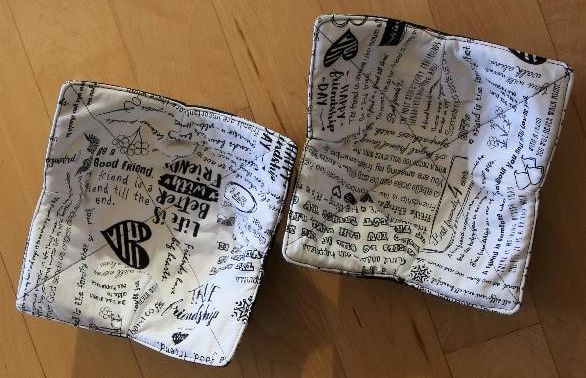 Decorative Pillow
Description: Decorative pillow with quilted panel inset. Includes pillow form.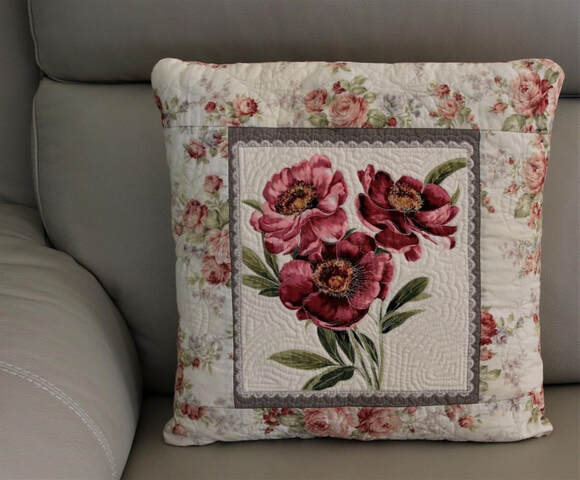 Fabric Wreath
​Description: Holiday wreath made from fabric ties and includes wire-rimmed ribbon bow.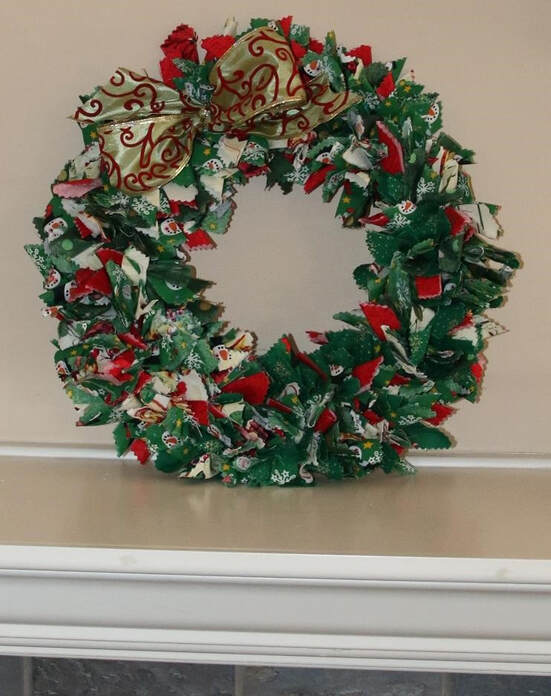 Doorstopper
Description: Doorstopper made from various fabrics with yarn pom-pom. Includes zipper and removable weight. Size: approx. 6" on a side.

Pot Holders
​Description: Potholder set of 2. Various prints. Size: approx. 7" square

Pot Holders/Trivets
Description: Potholder/trivet with 3D pinwheel and made with Insul-Brite and batting.
Size: 8-9" on a side

Reversible Placemat Set
Description: Reversible placement set of two. Beautiful teacup motif (teacup not included). Size: 13"H X 18"W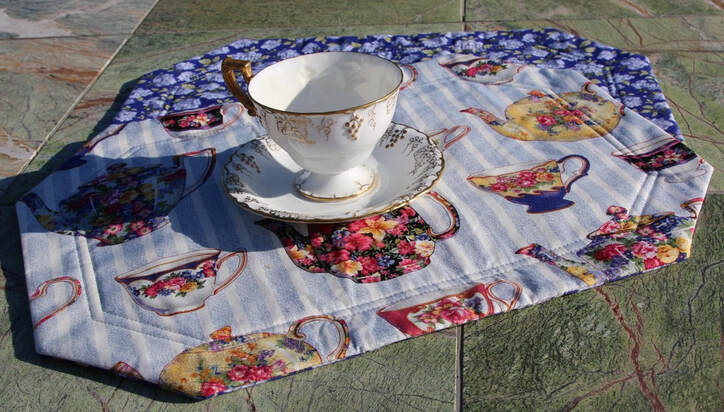 Mug Rugs
Description: Mug rugs with inspirational messages. Size: xxxx