Workshops are usually held the day after the Guild Meeting.

Unless otherwise noted, workshops are held at Palos Verdes Public Library.

Note: The program team is working to bring speakers and workshops to the guild in spite of the obstacles we have been thrown recently. Linda Sullivan from Colorwerx will speak at the August Guild meeting.

There are spaces available in the August workshop but time is running out. Please join our first journey into virtual classes. We are also taking signups for the fall workshops. Remember we must have your payment to add you to any of these class lists. Until we can meet together again, please send an email to workshopcoordinator@southbayquiltersguild.org to register.

The class fee is $50/$60 non-members.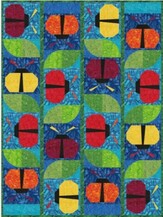 August 22 and 29, 2020- Linda Sullivan
​Colour Bugs

Colour Bugs Workshop is split into Two Zoom sessions – 10 AM – 1 PM. Two techniques in one workshop! In session one, Linda will guide students through her liberating and fancy-free slash 'n sew improv technique while making cute colour bug blocks – no ¼" seams to follow, no rules and stress-free piecing. Next, in session two, she'll guide students through sewing perfect curves with her handy tips and tricks. After a few practice blocks, students are guaranteed to conquer their fear of sewing curves. Both techniques come together in one class while making this cute bug quilt! Colour Bug Pattern is included in the workshop fee.


---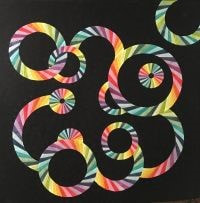 ​
September 16, 2020
-
Colleen Granger
Rings of Change
"Rings of Change" with Colleen Granger The Rings of Change pattern can be customized to your liking. Pick fabrics that you like. Need 18 - fat 1/8 yards (9" x 20") of fabric. This project can also be done using a 2 1/2" strip pack. No two quilts will be alike. Pattern is included in the workshop fee. Kits available for purchase – details to follow. Template sets will be available for purchase - $10.
---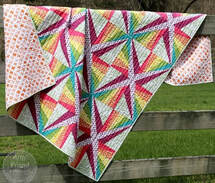 ​October 24, 2020 (Saturday) – Amy Friend
Magic Spark Quilt

​Intentionally pieced "Magic Spark Quilt" by Amy Friend from During Quiet Time Quilting. A great introduction to modern, large scale paper piecing. Paper piecing with larger pieces of fabric is in many ways more difficult than paper piecing with small pieces that are more easily handled. Learn some new tricks to make large scale paper piecing work, while also learning to place your fabric intentionally to enhance the pattern design. Explore various layouts for a unique quilt top. ​
---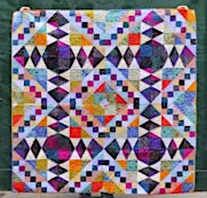 Date TBD
- Workshop
Caliope Quilt
"Caliope Quilt" with Tiffany Hayes Learn how to use The Goddess Tool to create Half Square Triangles, Tall Triangles, Half Tall Triangles and Corner Cut-Aways. The pattern is included in the workshop fee. The Goddess Tool is available for use during class with option to purchase.
---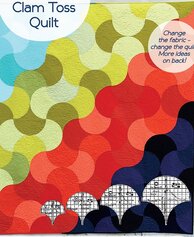 Date TBD - Workshop
Clam Toss Quilt
Clam Toss is a clamshell layout with a twist. The clams are turned in every direction! Learn tricks and
tips to piece 8'', 10' or 12" clams in
any size quilt you like. Bring your own Clammy template or buy them in class
​
---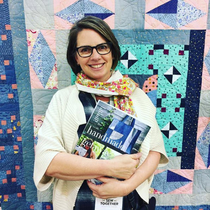 Date TBD - Workshop
Fundamentals of Quilting
​
Learn the fundamentals & best practices of basic quilting from Victoria Jung
---