​Welcome to a preview of Silent Auctions. Silent bidding will end after the break at the general guild meeting with final bids taken live at the end of the meeting.
To place a bid--
Before the guild meeting, contact me (
Mary
) and place your bid. I will add your bid to the list if it is higher than the previous one. I will let you know if you are outbid at any time.
Auction items will be brought to the guild meeting for a final round of bidding. If you are unable to attend the meeting, send your offer in with a friend, or contact me and let me know what your maximum bid would be and I'll enter your bid in appropriate increments.
Auction #1

Hexagons and Scottie Dogs - Vintage

• 30 Scottie dogs, ready to applique.
• Mostly thirties fabrics.
• 1 7/8" hexagons, unfinished.
• 13 double "flower" hexie blocks.
• 3 1/2 Double flower blocks bordered in off-white muslin hexies.
• 9 half flowers
• Lots of extra hexagons.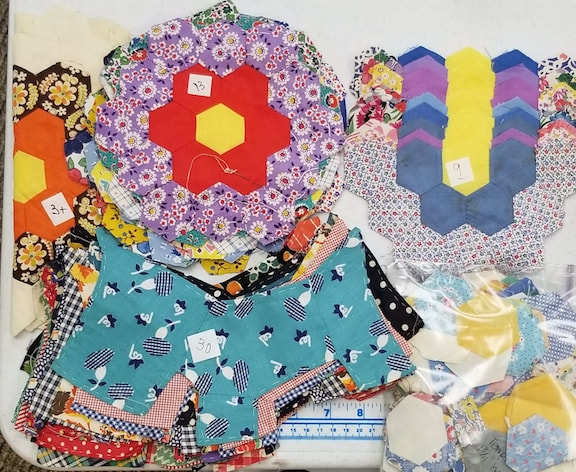 Auction #2

​Counted Crosstitch UFO

"America the Beautiful"

• Finishes to 19" x 32"
• Lots of floss to finish.
• Detailed pattern included.
• Sue Hill Designs


​Auction #3
​
Radiant Nine Patch UFO

• Instruction book included.
• Blanche Young, author.
• Piles of nine-patches already completed for you.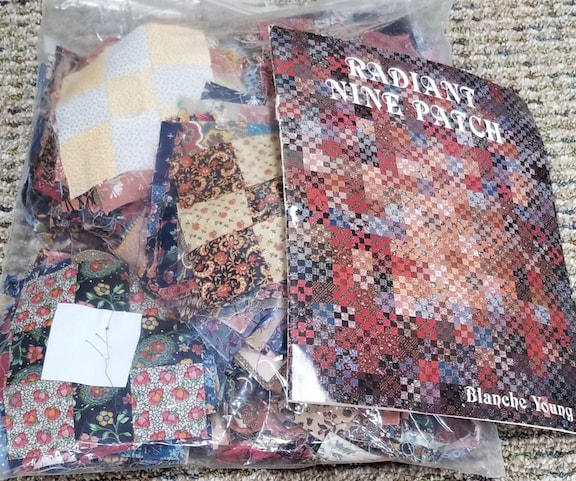 Auction #4

​More Peruvian Folk Art

• 3 dimensional daily life depiction.
• Applique, embroidery, embellishments.
• Measures 19" x 17.5"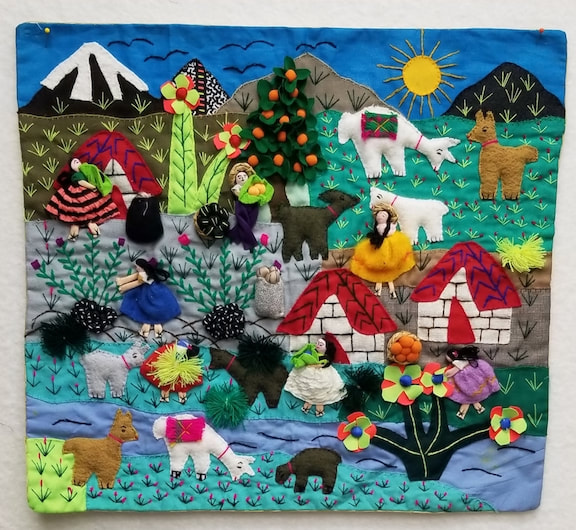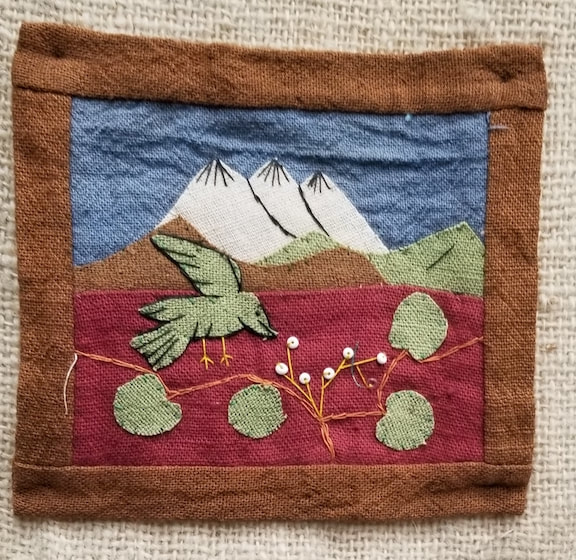 Auction #5

​Brown Sampler Top

• 65" x 81"
• "Made for Carl Osborne by Laura Osborne 1978"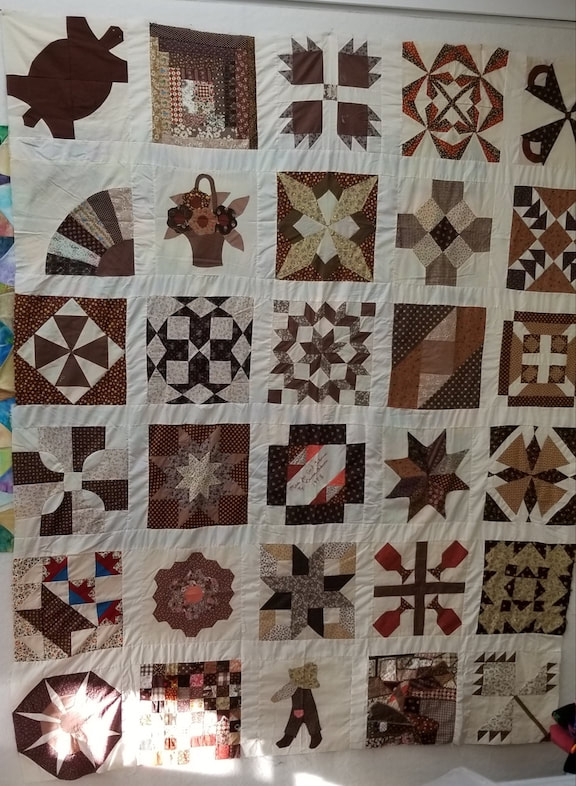 Auction #6

Seven Redwork Blocks plus...

• Includes book: "Learn to Do Redwork" 77 re-creations of Antique blocks, and instructions for making quilts.
• Also, 6 pattern collections, each including multiple themed drawings.