​Welcome to a preview of Silent Auctions. Silent bidding will end after the break at the general guild meeting with final bids taken live at the end of the meeting.
To place a bid--
Before the guild meeting, contact me (
Mary
) and place your bid. I will add your bid to the list if it is higher than the previous one. I will let you know if you are outbid at any time.
Auction items will be brought to the guild meeting for a final round of bidding. If you are unable to attend the meeting, send your offer in with a friend, or contact me and let me know what your maximum bid would be and I'll enter your bid in appropriate increments.
Auction #11975 Singer Athena 2000 Electronic
Instruction book included.
20+ decorative stitches.
NO accessories. One bobbin, one foot.
Aftermarket carrying case.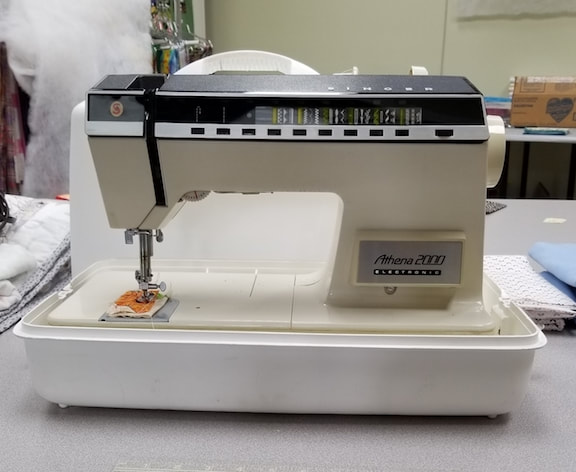 Auction #2
​Quilt Rack
Traditional. Dark wood.
Roughly 24" wide, 32" high.
2 bars are 12" apart.
Middle support can be used for a quilt too.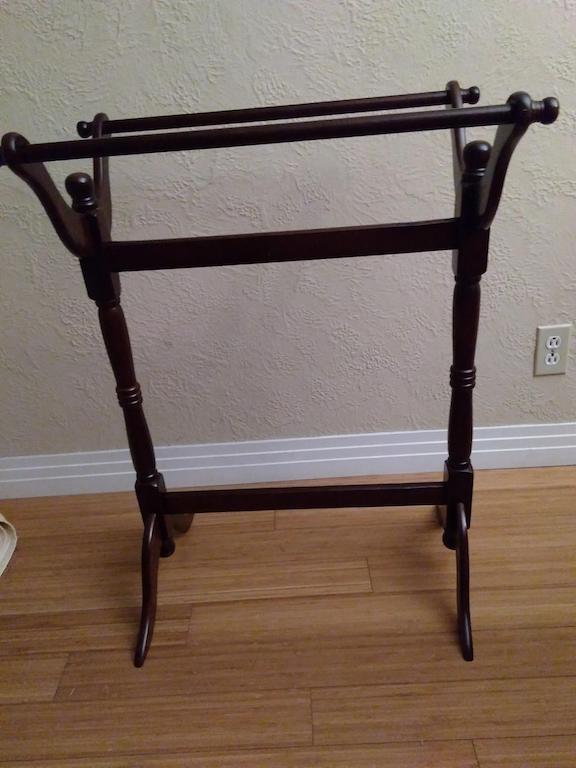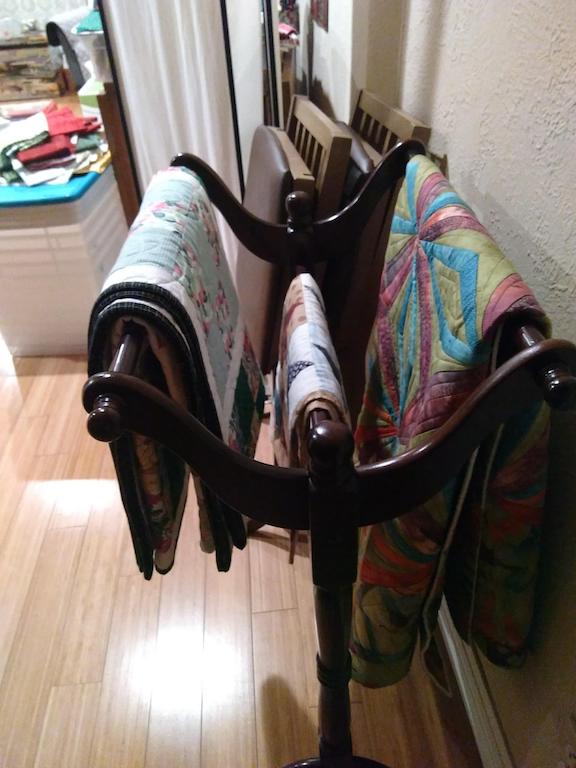 ​Auction #3Log Cabin Quilt Top
12" blocks; 1 1/2" logs.
84" x 84"
Blocks assembled on foundation fabric.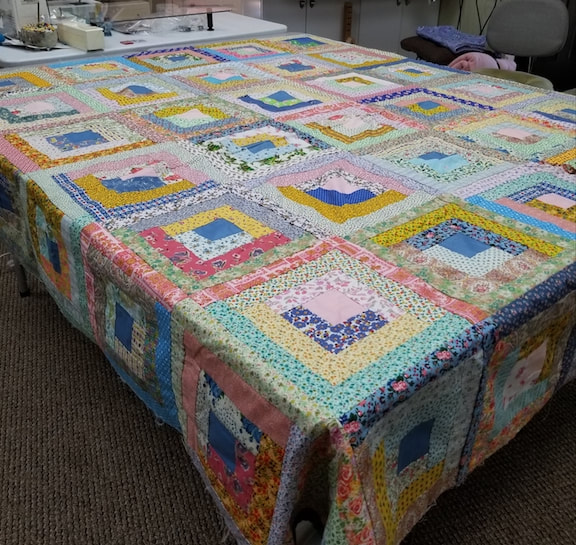 Auction #4
Christmas Panel To Embellish
23" x 44" unfinished.
Embellishments too numerous to list, including presents, bells, topper star, snowflakes, plus soo many more.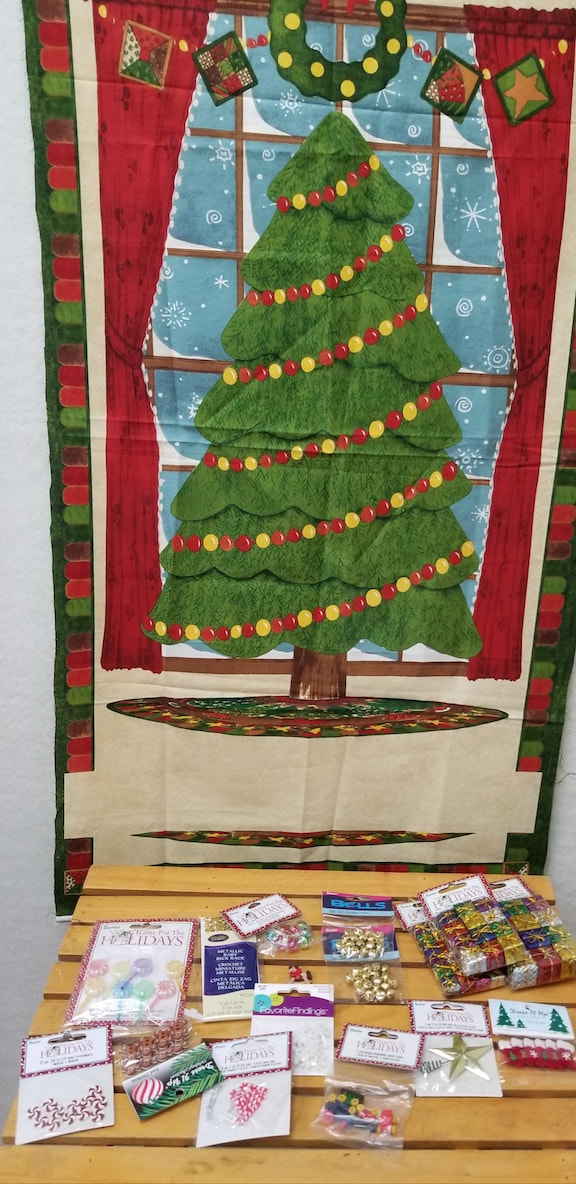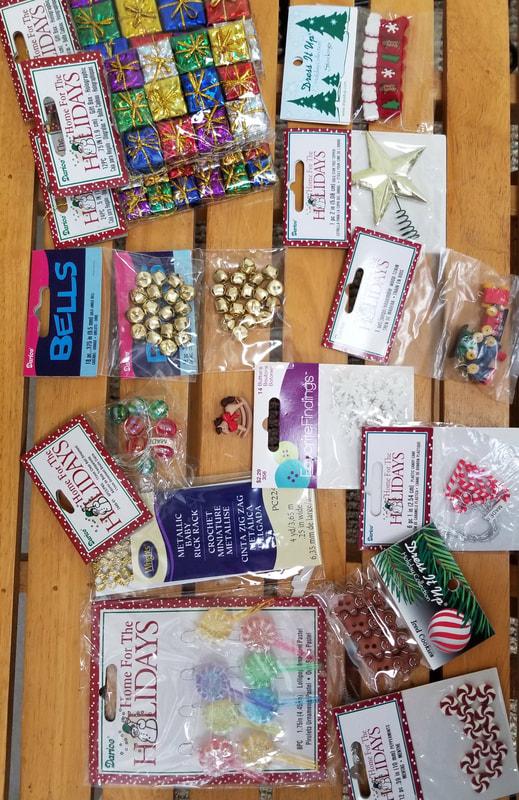 Auction #5Vintage Dresden Plate (var.) Blocks
Fabrics from the 20s and 30s.
Hand sewn, of course.
11", 4" centers, unfinished.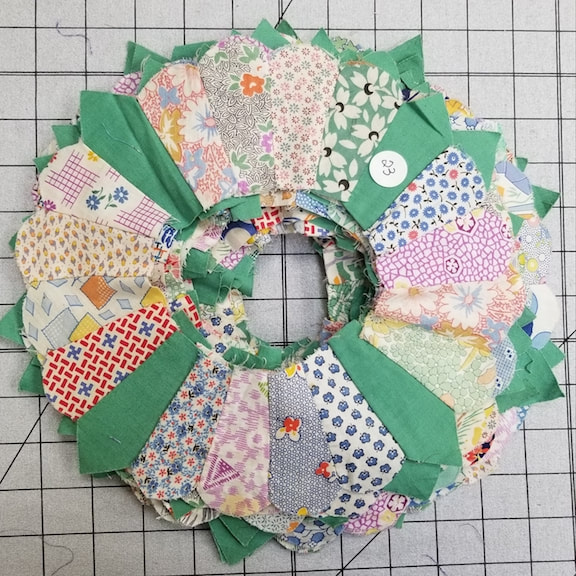 Auction #6Beautiful Fan UFO
11 completed blocks-- tiny doily "centers." 4 more partially done.
Hundreds of completed prairie points.
Lots of extra fabric for finishing.
No pattern. You be the final designer.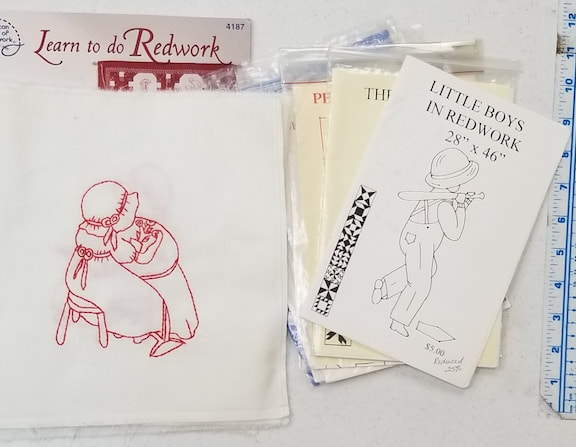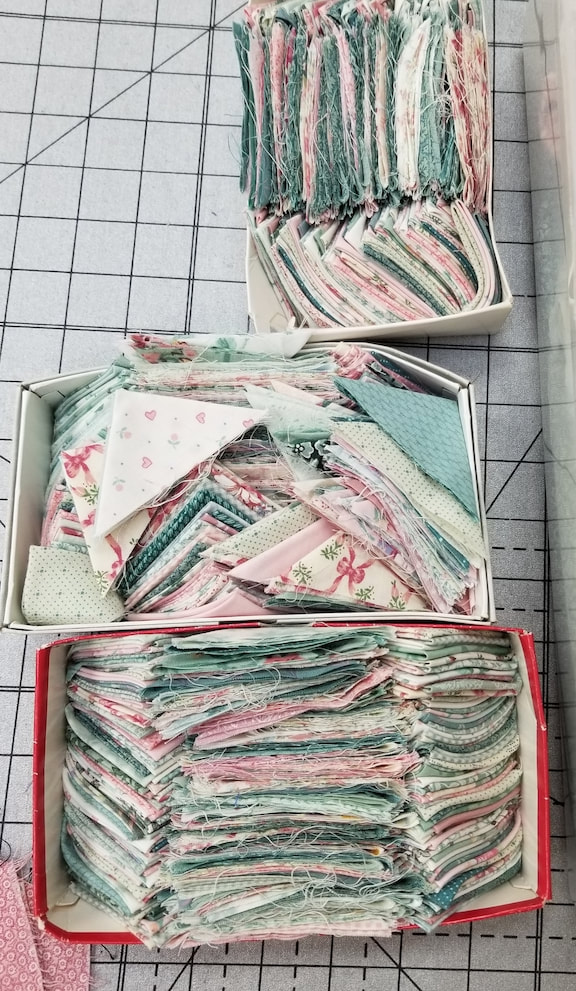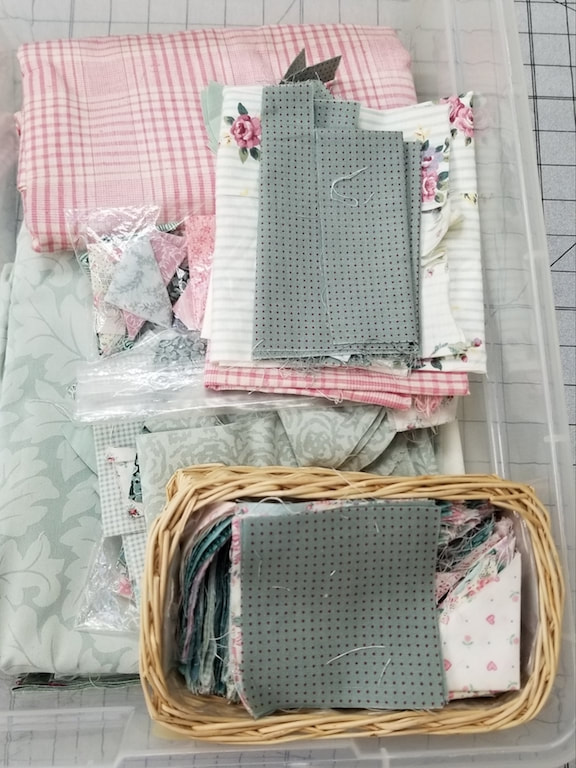 Auction #7
​18 Partially Embroidered VIntage Blocks
Each block 14" square.
3 of each block pictured.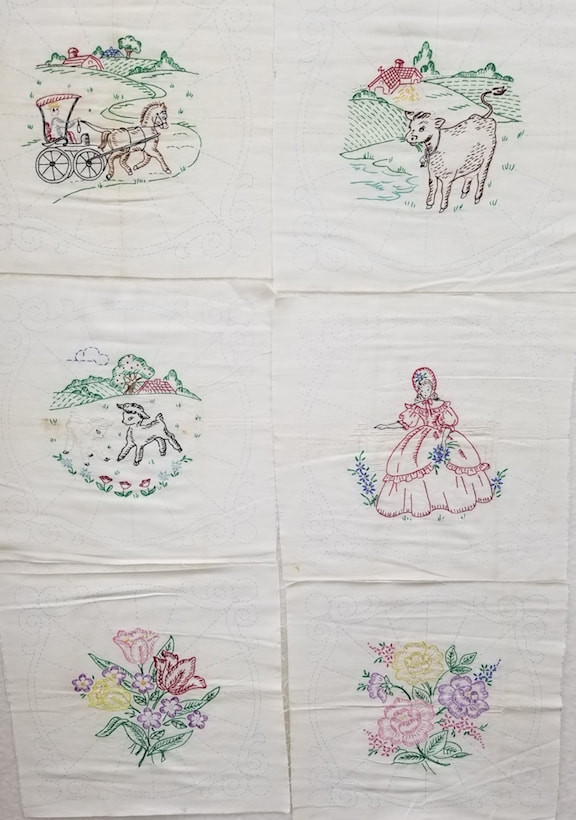 Auction #8Ryokan (Japanese Inn) Kit
Thimble Creek Quilts
Designed by Joe Wood
Finishes to 62" x 75"
Instructions included.