Quilts For Sale Information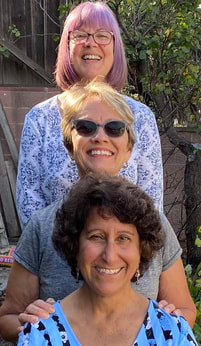 Welcome to our quilt sale!
South Bay Quilters Guild members are known for their exceptional quilts! Especially our auction quilts, now known as sale quilts. In a pre-pandemic world, we would have been meeting in person mid-February for our quilt show in Torrance, CA. We had to make a decision early on and decided the safest option for our members and all of you was to go virtual.
As a result of this decision, our auction quilts have become "quilts for sale". We invite you to take some time and look at the beautiful quilts on these pages. We are sure you will find some that you would like to have for your own. A gift for friends, family or special person in your life.
HOW THE SALE WORKS
The South Bay Quilters Guild Virtual Quilt Sale will take place from November 1, 2020 to March 8, 2021. Photos will be accompanied by Quilt Name, name of maker(s), size, technique used, pricing and a little about the quilt. Check our website regularly as quilts will be added as they are received.
If you would like to
purchase
a quilt place it in your shopping cart and check out through the system.
Any quilt that is unsold as of March 8, 2021 will be live auctioned via Zoom (if necessary) during our Quilt Show Awards meeting, March 18, 2021, 6:30 pm. Please register at this link to be invited to our meeting if you are
not
an SBQG member,
https://forms.gle/1F8qYXTxgrUi3zxk7
Thank you for supporting South Bay Quilters Guild!
Legend
Information you need to know, abbreviations in the descriptions of the quilts.
HA - hand appliqued MA - machine appliqued
HP - hand pieced MP - machine pieced
HQ - hand quilted MQ - machine quilted
EM – Embroidered EB - embellished
Other
Unless otherwise noted, our items are unique and only 1 is available. Sales tax will be added for any purchaser in CA. Local pickup can be arranged within the South Bay of Los Angeles, California. Shipping is available at an additional cost. All sales final.
Marie, Julie and Melanie
---