Welcome to our auction site! Scroll down to see photos and descriptions of the items up for bid this month. The auction be will held directly following our monthly guild meeting.
January 2021. Previews will take place following every Sew-In Zoom prior to the General Guild Meeting, i.e., Wednesdays, 4p; Thursdays, 12:30p and 9:30p; Saturdays, 4p. Contact me if you'd like a personal preview at our convenience.
Although our virtual meetings are members only, anyone can enter an auction pre-bid. Here's how:
To place a pre-bid, contact me, Mary 310.612.4180 talk/text or <
mshadbourne@socal.rr.com
> with the item number, description, and the highest amount you would be willing to bid for that item. I will bid on your behalf, beginning with an initial low bid, and increasing it if necessary. For example, you might say, Item #2, Embroidered Blocks – up to $30.00. I would place your opening bid at $10.00 and increase it in $5 increments until you either win item for $30.00 or less, or you lose it to a higher bidder. (It is possible, in this scenario, for you to lose an item at $30.00 if a rival bidder gets to $30 before you do.)
Auction #1- Summer in the Garden UFO

• NOTE: Fabric is NOT the fabric shown on the pattern photo.
• Finishes to 39" square
• See fabric at a preview.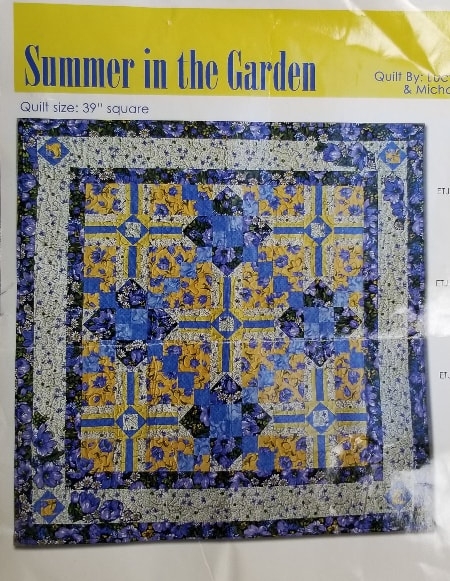 Auction #2 - Through the Seasons UFO

• A calendar quilt
• (November and December are missing.)
• All backgrounds finished.
• Two blocks partially completed.
• Fabrics for several blocks included.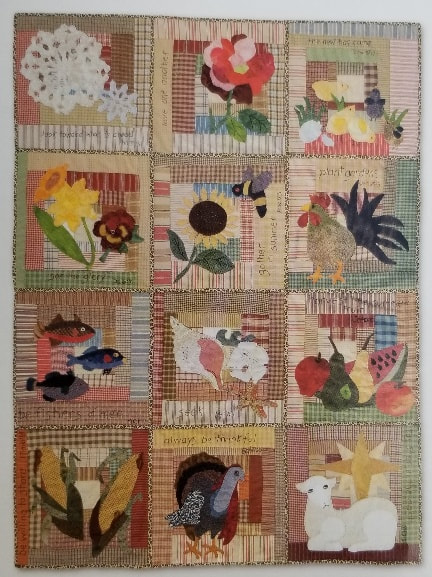 ​Auction #3 - Dresden Plate Variation - Top

• 96" x 72"
• Entirely hand sewn
• 24" blocks
• See a preview for detail photos.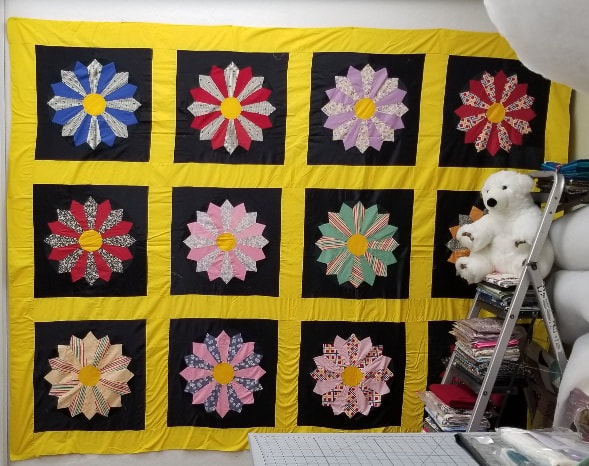 Auction #4 - Snowman panel plus 12 yards

• This panel measures 23" x 44"
• Plus seven pieces of coordinating fabric to total 12 yards!
• Largest piece is 4 yards.
• See fabric selection at a preview.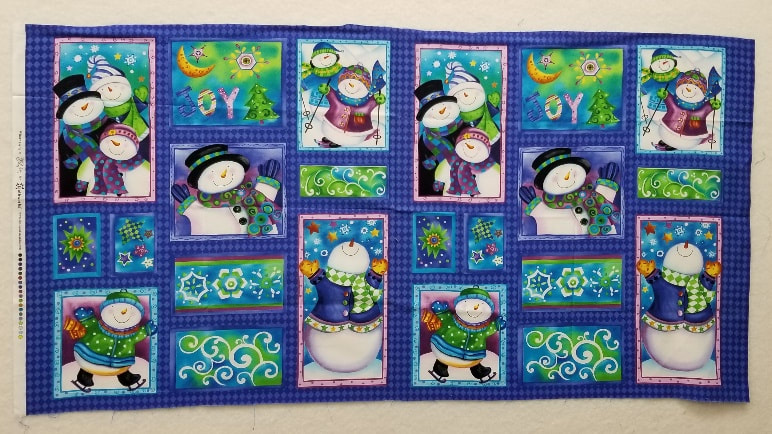 Auction #5 - Butterflies and Animals Embroidered Blocks

• Nine vintage blocks embroidered on muslin.
• 8" unfinished
• More blocks will be shown at previews.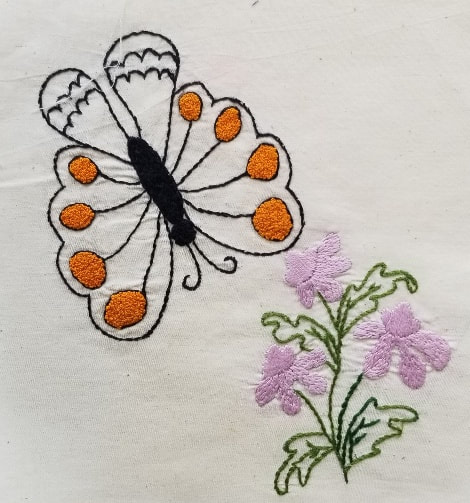 Auction #6 - Mariner's Compass Book and Ruler
• Makes 16 point Mariner's Compass blocks
• "Skinny" ruler variation
• New - retails for $49.95